About Arid Land Research Center
Message from the Director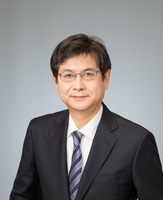 Climate change caused by human activities is causing extreme phenomena such as heatwaves, heavy rainfall, and droughts worldwide. The effects are especially pronounced in drylands, where nature and human livelihoods are most vulnerable. At the Arid Land Research Center (ALRC) of Tottori University, we are engaged in research aimed at solving various problems of drylands such as desertification and drought, and at promoting sustainable development of drylands. To this end, the Center has from April 2022 been reorganized into three divisions: Desertification Control, Dryland Agriculture, and Climate Change Response. The ALRC collaborates strongly with researchers in the International Platform for Dryland Research and Education (IPDRE), a university-wide organization.
 The ALRC is located on the west side of the Tottori Sand Dunes and was formerly the Sand Dune Research Institute in the Faculty of Agriculture. In 1990, the name was changed to "Arid Land Research Center" to apply the knowledge and technology obtained from domestic sand dunes research to global dryland problems. ALRC is recognized as a "Joint Usage / Research Center" by the Ministry of Education, Culture, Sports, Science and Technology, Japan and has become a national center for dryland science research.
The approximately 1-square-kilometer site provides an excellent research environment including a research building, various analytical instruments, and equipment for reproducing the weather conditions in dryland. There are also sandy experimental fields and planted forests and meadows with protected marine plant ecosystems. Furthermore, an exhibition room (mini-museum) introduces the results of past research and nature and people's lives in drylands, and a large semi-circular greenhouse (international arid dome) with a collection of valuable plants from drylands.
The problems in drylands are directly related to our daily lives. Many grains we eat daily, such as wheat and soybeans, are imported from drylands. When droughts occur in these countries and production falls, prices soar. Yellow dust that is harmful to our lives comes from desertified regions in China and Mongolia. Japan has ratified the United Nations Convention to Combat Desertification and is acting to reduce the effects of desertification and drought. ALRC is also contributing from a scientific aspect.
The United Nations has adopted the Sustainable Development Goals (SDGs). The world is united in its efforts to create a sustainable society that will provide the needs of the present generation without depriving the future generations of what they will need. At the ALRC, we will also continue to work to ensure that people can live sustainably in a rich natural environment.
Hisashi Tsujimoto
Director, Arid Land Research Center, Tottori University