About Arid Land Research Center
Message from the Director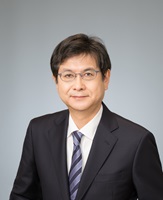 The Arid Land Research Center (ALRC) was established in Tottori University on June 8, 1990, as a facility for nationwide joint usage. Currently the ALRC is the only research facility in Japan that focuses on systematic arid land researches. As a joint usage / research center in the field of arid land science, the ALRC pursues research that contributes to maintaining and enhancing the sustainable development of arid lands by addressing issues such as desertification and drought.
Although there are no arid lands in Japan, various problems occurring in arid lands are closely related to our daily life. Especially, thanks to the economic globalization, many kinds of food produced in arid lands are being brought to our tables. When the agricultural productions in arid lands are affected by droughts, the impact might extends to Japan. In some cases, problems occurring in drylands influence Japan directly. The issue of Asian dust getting increased attention in recent years is one example. Desertification and the drought in arid areas of Mongolia and China greatly affect outbreak of the Asian dust. In addition, Japan is a contracting state of "United Nations Convention to Combat Desertification (UNCCD)". We are responsible for the solution of problems in arid lands as a member of the international society.
The predecessor of the ALRC is the Sand Dune Research Institute of the Faculty of Agriculture, Tottori University and traces its roots back to 1923. Having expertise gained by researches on the agricultural use of the dunes from the times of the Sand Dune Research Institute as our base, we have been putting great efforts into researches to find solutions to issues and challenges in arid lands.
In 2009, the ALRC was recognized as a Joint Usage / Research Center (Arid Land Sciences) by the Minister of Education, Culture, Sports, Science and Technology, and has served in this official capacity since 2010.
We are determined to make further efforts to contribute to the sustainable development of arid lands in collaboration with domestic and foreign scientists. Thank you and we look forward to your continued support and cooperation.
Norikazu Yamanaka
Director, Arid Land Research Center, Tottori University